Interdisciplinary meetings convened by the MD PnP program (described on this web site) identified key capabilities of a patient-centric integrated clinical environment. These capabilities, such as comprehensive data acquisition for the EMR and the integration of devices to enable real-time decision support, safety interlocks, and closed-loop control, can be achieved through the functions described in the standard for the "Patient-Centric Integrated Clinical Environment" (ICE).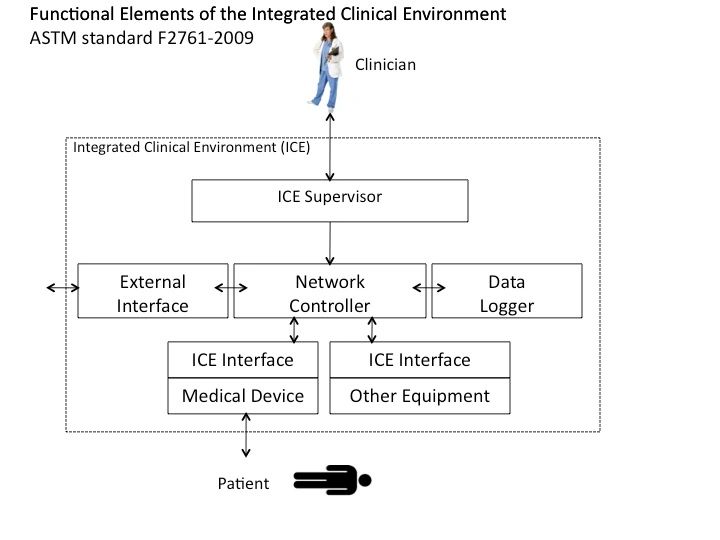 Figure 1: ICE Functional Model, redrawn from ICE Part I (ASTM F2761-09(13).
The ICE Part I late-stage committee draft may be
downloaded here
.
Copies of the published standard may be
purchased
from ASTM International.
Click here
to download a figure of ICE-compliant architecture, redrawn with detail added, from ASTM F2761.
Background and Status of ICE Standardization Process

The ICE standardization activity was initiated in 2006 by ASTM International, committee F29, based on foundational work performed by the MD PnP program and diverse collaborators from 2004-2006.

The standard was developed

under the auspices of ASTM Committee F29 Subcommittee F29.21, "Devices in the Integrated Clinical Environment," chaired by Dr. Julian Goldman.

The "ICE standard" - "Essential safety requirements for equipment comprising the patient-centric integrated clinical environment (ICE) — Part 1: General requirements and conceptual model" was

published as F2761-09 in 2019 and re approved in 2013. The standard is numbered F2761-09(13) to reflect these dates. It can be

purchased

from ASTM International.

The entire ASTM F29 standards portfolio has been transitioned from ASTM to Association for the Advancement of Medical Instrumentation (

AAMI

), as US Standards Development Organization. The next part of the ICE standard, the ICE Forensic Data Logger (or "black box recorder") began development in 2016 within the AAMI SM-03 Interoperability Working Group (IOWG), co-chaired by Julian Goldman, MD, and Sandy Weininger, PhD.

For AAMI IOWG committee information, contact Wil Vargus, AAMI Standards Director.

The ICE standard (F2761) has become a foundational standard for new initiatives that benefit from the ICE architecture and clinical use cases (contained in F2761 Annex B). Related standards work includes AAMI-UL 2800 and AAMI SW95 ICE Data Logger.
Historical note:
The
online proceedings
of the
Global Harmonization Task Force 11
(GHTF 11, Washington, DC, October 2007) describe the recommendations of GHTF 10 (Lubeck, Germany, June 2006) to support the ICE standard.